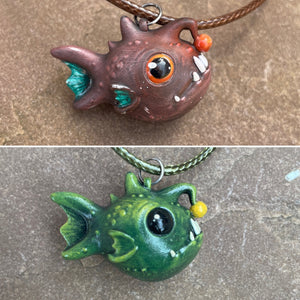 These pendants feature our digitally sculpted Anglerfish printed in resin and hand painted. Unique jewellery for any Anglerfish fan!


 Each fish measures roughly 3cm long.


How to Order: These are hand made and painted to order and can be painted in whatever colours you choose, let me know in your order note. Please allow plenty of time for these to be made for you.